Heavy-duty

Artline 725
Artline best selling permanent marker series.
Line-up
Choose a product

Fine permanent marker with pocket clip.

Fine permanent marker with pocket clip.
Ink colours
8 colours
BLACK

BLUE

RED

GREEN

BROWN

ORANGE

PURPLE

YELLOW
Writing width

0,4 mm
Item name

Artline 725
Item code

EK-725
Other

Instant drying
Waterproof
PERMANENT INK

DYE STUFF INK

XYLENE FREE INK SAFE FOR THE HUMAN BODY AND LESS ODOUR

CAP AND END PLUG CONFORM TO BRITISH STANDARD

(BS7272-1.2 Standard)

ONLY INK CONFORMS TO RoHS
Features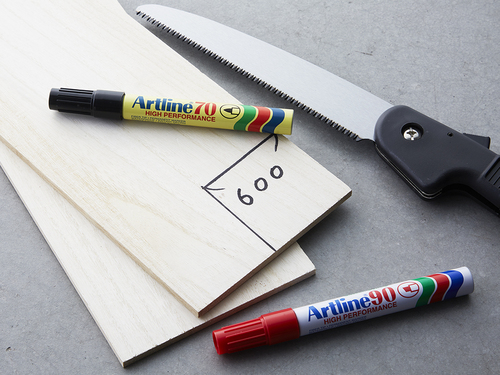 Heavy-duty body made with aluminium.
*EKS-70 White ink is not aluminium barrel.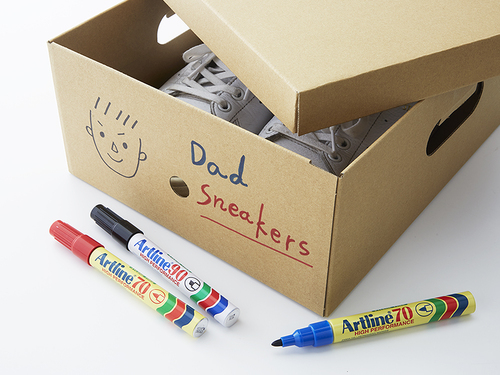 For use on most surfaces - paper, plastic, metal, etc.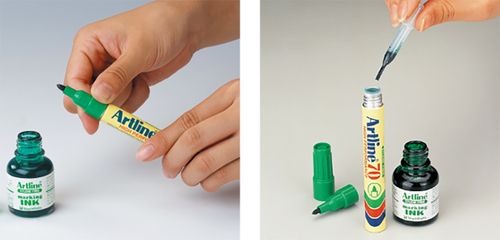 Refillable.
Refill ink will save you money and environment in the long run.
* EKS-70 & EK-725 are NON-refillable.
Artline70 & Artline90 are Non-Toxic Approved Products by ACMI
AP seal is permitted to be put on art material products that are approved as safe and non-toxic to adults or children by the ACMI in the U.S.A.