Artline recognized for consumer satisfaction
November 2021
Information
Artline has been awarded with the 2021 Award for Customer Satisfaction in Australia
---
The brand has recently been awarded with the 2021 Award for Customer Satisfaction by an
independent consumer review and comparison site in Australia.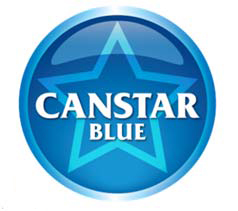 The Artline®, brand has been a leader in the writing instruments category in the Australian market for over 50 years, and was recently recognized by Canstar Blue with the 2021 Award for Customer Satisfaction!
Canstar Blue is an independent consumer review and comparison site in Australia
with a primary focus on providing a voice for consumers when it comes to products
and services in the market. Using a range of different research partners, Canstar Blue is
seen as one of the leading agencies to provide consistent and validated information to Australian consumers

In October 2021, the results of the latest Canstar Blue Most Satisfied Customer – Stationery report was released to the market, with Artline ranking first with five stars for overall consumer satisfaction.
Along with this, the quality/durability and effectiveness of the brand also received five‐star ratings, further reinforcing the brand's principles that have been established over the past 50 years through its range and products.

"We are excited to have received this great news and recognition from Canstar Blue," commented Adam Colman, Senior Vice President and Managing Director, Australia. "The fact that we outperformed other key writing instrument brands, such as Faber Castell and Sharpie, is a fantastic result for Artline and a true testament to our Japanese manufacturing partner, Shachihata, for their uncompromising stance on providing quality products. I am also happy to report that our Marbig brand also received a high ranking in the report ‐ another testament to our quality and satisfaction for end users here in Australia."
---
We would like to express our gratitude for receiving this wonderful award, and we will continue to make further efforts to provide products that satisfy our customers.